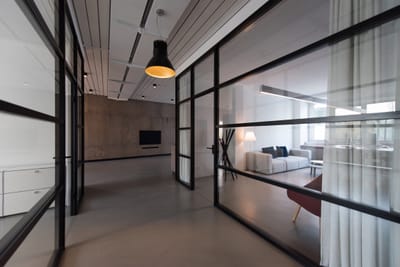 QUALIFICATIONS:
- Translate commercial, technical, and literary text from Japanese to English.
- Translate patents and business contracts from Japanese to English.
Translate litigation-related work.
- Translate and research materials on Japanese securities and finance.
- Translated and wrote newspaper articles, commentaries, and feature stories.
- Translate history, mathematics, art, economics, and scientific papers.
- Page layout, editing, proofreading, and management of special features sections. Skilled at use of translation CAT software.
- Wrote a weekly column for two years at an English language daily newspaper in Tokyo.
- Copywriting work from Japanese sources.
WORK HISTORY:
4/2009-present President, Beowulf Inc. (transferred to Japan in May 2018)
8/99-6/2006 Technical Translator, Nikon Precision Inc., Belmont, CA
6/94-present Translator, Freelance, Moraga, CA and Tigard, OR
6/92 - 5/94 Translator/Rewriter, Universal Securities Research Institute, Tokyo, Japan
3/87 - 5/94 Translator/Columnist, Daily Yomiuri Newspaper, Tokyo, Japan
10/83 - 2/87 Translator/Copywriter, Witan Associates, Tokyo, Japan
EDUCATION:
Graduate work, University of California at Berkeley, East Asian History, Berkeley, CA
B.A., Asian Studies and Political Science, Minor in Japanese, Brigham Young University, Provo, UT
General Comments:
On Patents and Litigation Work:
Since around 2005, I have taken patent work in greater numbers, and become capable of handling the sometimes opaque language of patent descriptions.
In recent years there has been a rise in litigation work, and I have participated in many of the largest ones. I can provide quick turn-around, and am also familiar with the language of the legal documents that often accompany these litigations.
On Office Experience:
At Nikon Precision, where I worked in-house from 1999 to 2006, I was mainly engaged in translation of technical manuals and in-house service documents related to the stepper machines marketed by Nikon to semiconductor chip manufacturers. I worked closely with the Japanese engineers and designers, and also with the American service engineers who maintain the machines for customers. The work also included a number of trips to on-site locations for interpreting and for obtaining hands-on experience with the machines.
Before that, at the Daily Yomiuri in Tokyo, I worked at nearly all phases of newspaper operations, including translation of stories from the Japanese newspaper, reporting work, page editing and make-up, editorial page comment, and a weekly column.
While I was never in a formally supervisory position at either Nikon Precision or the Daily Yomiuri, I was often in a position of directing other people work in the context of a particular project formed ad-hoc for a few days or a few weeks at a time.
On Preparation of Published Documents:
At Witan Associates in the 1980s, I gained experience working on PR publications and magazines with tight deadlines, doing proofreading and editing at all stages from first draft to final proof sheets. At Nikon, I assisted in production of customer manuals with specific deadline requirements. The newspaper experience, of course, involved tight adherence to deadlines on a daily basis, or a weekly basis for features pages.
On General Knowledge:
I took graduate-level courses at U.C. Berkeley in 1994 to 1996, in East Asian history. This experience, combined with an on-going interest in history and culture in that part of the world and elsewhere, has given me a background knowledge that has proved useful when working on documents that require a background in regional history or culture.